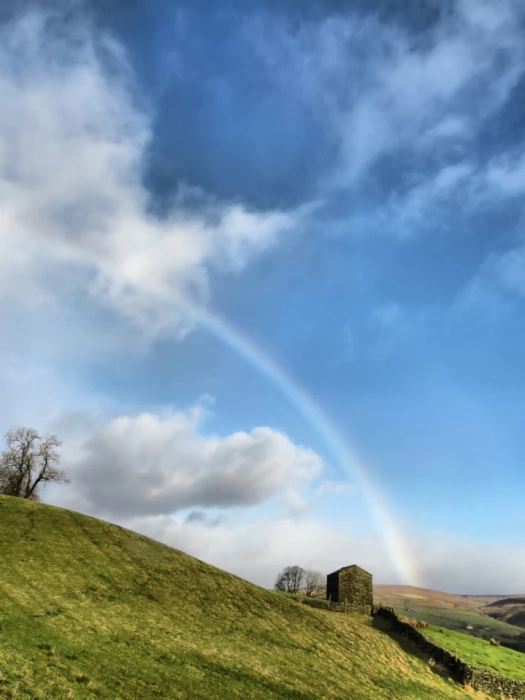 Rev Melanie invites you to share 'Your Lockdown Story'.
A massive thank you to everyone who shared in the virtual Easter Parade on the Circuit website. What an amazing array of photographs and images. I hope, like me, you have enjoyed regular visits to the website during April eager to see the latest celebration of Easter pictures. Thank you also to Kevin for ensuring that every single one was added to the Parade.
So, what next? For the entire month of May, I would like you to send in your lockdown stories. As before, I invite everyone! Young, old, in-between, Methodist, non-Methodist, church member, non-church member, everyone please join me in sharing 'My Lockdown Story'. What have been the unexpected joys? What new skills have you developed? What have you learnt? Where have you seen God at work? Share your story in pictures or words, or both, and as before please send them by email to Kevin, kevpellatt@hotmail.com
We will rotate your stories on the website creating a wall of 'good news and encouragement'. Please be mindful when writing your stories or taking photos that you do not include any personal information such as names and addresses. Also, photos of people other than yourself cannot be included without prior consent. If you are under 18 years of age, we would love you to take part too, but you do need the permission of a parent or guardian. I wonder if we can make our 'Lockdown Story Good News wall' even bigger than the Easter Parade?
If you know someone who would love to do this but does not have access to the internet, please telephone them and encourage them to take part all the same. Perhaps they could tell you their story and give you permission to send it to Kevin?
The Format preferred for your stories is: articles of between 200 and 500 words as a word document is best. However, Kevin can cope with most formats including .rtf or .txt if you have an image/photo to go with the story please send this as a separate file. Most image/photo formats can be managed although .jpg is preferred.
Check in regularly to the website and be inspired by our 'Lockdown Stories'.