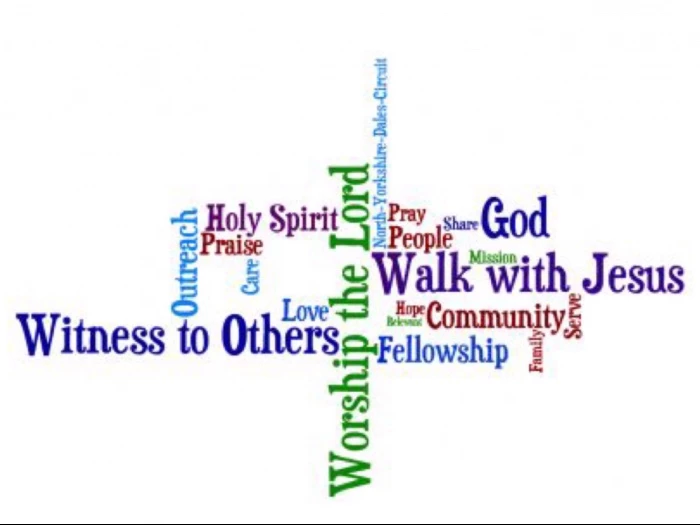 Welcome... to the North Yorkshire Dales Circuit of the Methodist Church (NYDC).
Formed in September 2010, NYDC is part of the Darlington Methodist District, within the Methodist Church of Great Britain; and encompasses 13 churches and chapels set in some 375 square miles of the beautiful countryside of Swaledale and Wensleydale; not forgetting Coverdale, Bishopdale, Raydale and Arkengarthdale.
Our Superintendent is Rev Melanie Reed. Her colleagues are Rev Julia Reid, Julie Greenslade, the Circuit Administrative Assistant and Rachel Pinkney, the Circuit Schools and Families Worker.
The 13 churches differ in size and location and you can find out when and where their services are by going to either the church page or clicking on the 'Services' tab. Some offer activities every day of the week; others are less busy and you can check out what is happening, when and where by going to our calendar.
In any quarter there will be different styles of service found on the plan; traditional, contemporary, family and café; with services in some places starting in the early morning and others meeting in the afternoon or evening. There is typically a Holy Communion service somewhere in the circuit most Sundays. There are regular Circuit Services when communities are encouraged to meet together at one church or location in the circuit for fellowship, support and the building of each other up.
We also have pastoral responsibility for the Methodist Schools in Reeth, Gunnerside and Richmond.
Our vision...
is for a God-led, Spirit-filled church
serving and ministering to individuals, families
and the community.
Our mission...
is to grow the church, both in quality and quantity,
so that all the people of the North Yorkshire Dales, and beyond,
may encounter the love of God.
Our aim...
to walk with Jesus,
to witness to others,
to worship the Lord.