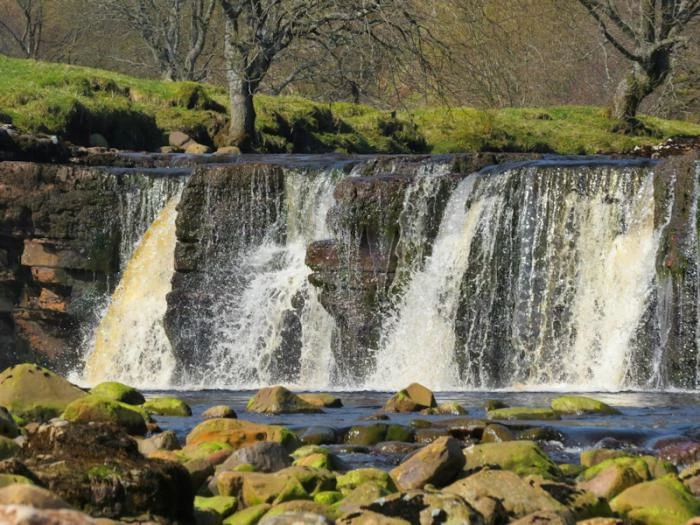 BROMPTON ON SWALE METHODIST CHAPEL
WEEKEND OF FELLOWSHIP AND BIBLICAL REFRESHMENT
To be led by the Rev. David Wood.
The weekend begins on the evening of Friday the 6th of October and continues until lunchtime on Sunday the 8th of October 2017.
On Friday, the chapel will be open from 7.00pm, where a warm drink will be served to welcome all the participants. The event will commence at 7.30 and finish at about 9.00pm.
On Saturday, the chapel will be open from 10.00am for a warm drink, and the Worship and Teaching will begin at 10.30am. Lunch will be a 'Bring and Share' which will be in the chapel. The day will finish around 3.30pm.
On Sunday, the worship at 10.45am will be led by Rev. David Wood.
Following the service at the chapel on the Sunday morning, those who wish to do so, are invited to attend a Farewell Lunch at The Lakeside Farm Shop and Country Cafe (North Farm, Ellerton, Scorton, DL10 6AP) which is 5 minutes drive from the chapel, has ample parking, and serves a range of dishes, including vegetarian, priced from about £9.00 to £11.00 for a main course. The portions are a good size.
Brompton on Swale Methodist Chapel is situated on Richmond Road, Brompton on Swale, Postcode: DL10 7HF. The parking directly outside the chapel is not good, as the road is at its narrowest there, and many a wing mirror has been knocked off! It is safer to park on River Lane, which runs left, just after you pass the village shop, when heading towards Richmond, or on one of the roads leading off River Lane.
A suggested donation for the event, of £10.00 per person, will be collected whilst the event is running.
Please confirm your place/s for the weekend by contacting
John and Anne Peters of: 2 Glebe Terrace, Scorton, Richmond, North Yorkshire, DL10 6DL.
Tel: 01748812535. Mobile: 07858083305.
E-mail: john.peters5947@gmail.com