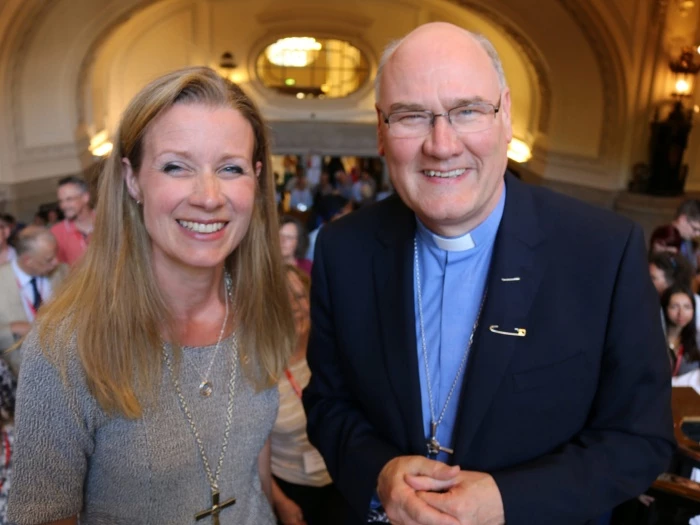 Last month the Vice-President of the Methodist Church, Rachel Lampard, chaired the launch of a letter from more than 200 faith leaders to the Prime Minister calling for more help to be given to refugees fleeing Syria, Iraq and other areas of conflict.

Religious leaders, including the President of the Conference the Revd Dr Roger Walton and 17 Methodist district chairs, have added their names to a growing roll call of prominent voices criticising the Government's response to the refugee crisis as too slow and too narrow, including former judges, eminent lawyers and senior economists.

In an unprecedented joint initiative, senior faith leaders have asked Theresa May to unblock rules currently preventing families from being reunited.

Speaking at the launch, Rachel Lampard said, "At the centre of our call today is support for families. Whatever shape they are, families are a necessary part what it is to be human. As faith leaders, we are deeply concerned that current government policy undermines the chance that many refugees have to a family life."