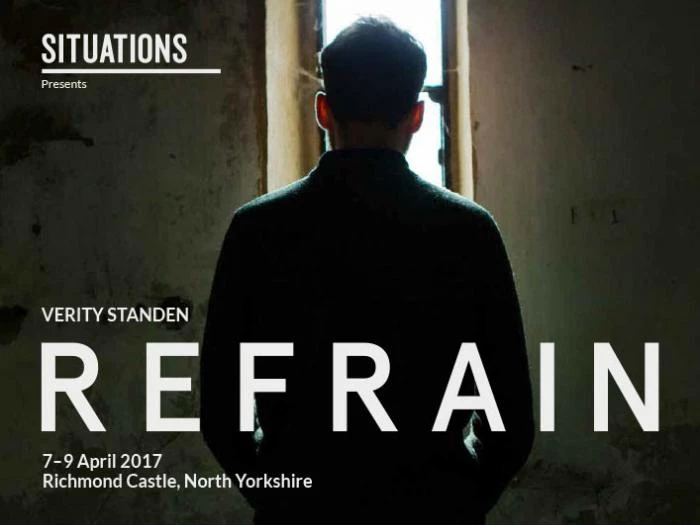 From 7-9 April, explore the local history of conscientious objectors in Richmond Castle as never before through REFRAIN, an immersive choral experience. REFRAIN will be performed and devised with 21 local men, from all ages and backgrounds.
Step into their song
During the First World War, sixteen conscientious objectors were detained in the 19th century cell block of Richmond Castle. Before they were sent to France to be court-martialled, the 'Richmond Sixteen' covered the cell walls with words and drawings which inspired hundreds of other subsequent marks of resistance in WWI and WWII. The Castle, which is under the care of English Heritage, and the personal testimonies contained within it, offers a potent context in which to explore current considerations of conscience andsacrifice.
'You might just as well try to dry a floor by throwing water on it as try to end this war by fighting' - says some of the cell block graffiti at Richmond Castle.

Verity Standen is an award-winning artist, composer and choir leader, whose unique work with voices has surprised and enchanted audiences around the UK and internationally.
Book now
Tickets £12/£8
refrain.online
#REFRAIN
REFRAIN performances at Richmond Castle, North Yorkshire
Friday 7th April 7.30pm and 8.45pm
Saturday 8th April 6pm and 7.30pm
Sunday 9th April 6.00am (dawn) and 10.15am