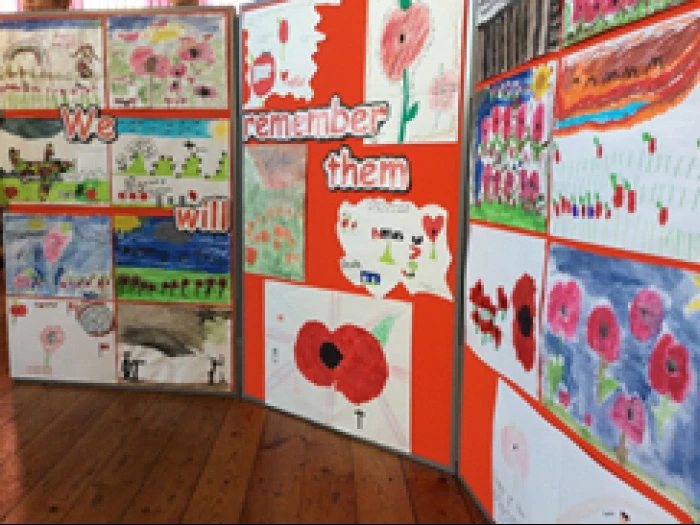 Friday 11 November the Key Stage 2 pupils of Reeth Community and Gunnerside Methodist schools led their Armistice Day service. Having worked with Reverend Janet earlier in the week, they shared artwork, poetry and prayers with the rest of school. Older pupils spoke with confidence and showed great respect, along with younger pupils who listened really carefully. They held two minutes silence together. Afterwards adults and pupils commented on how the powerful the service was.
"It reminded me to have respect for what other people have done to help me."
"It made me feel really grateful for everything that we have today."
From 'Communique' the newsletter of Reeth Community and Gunnerside Methodist Schools.