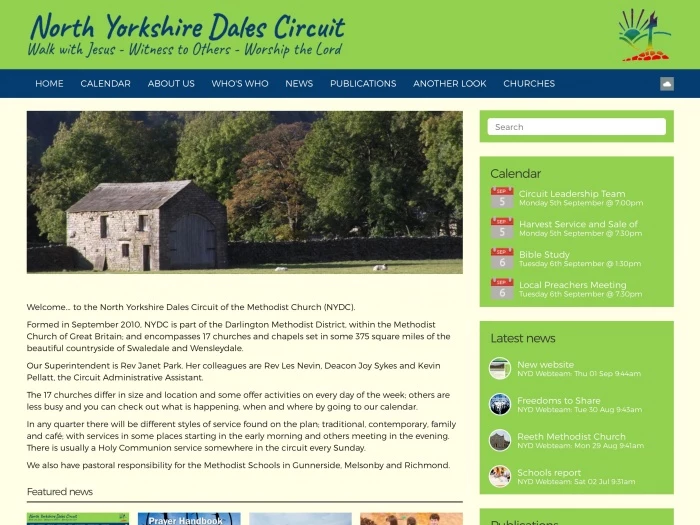 The North Yorkshire Dales Circuit begins the new Methodist year with a brand new website. We hope you like the new look! Much from the previous site is still here, along with new material and an overall fresh presentation.
To help keep the site up-to-date, Kevin will be delighted to receive calendar dates and news stories from the churches. And don't forget pictures! Websites are looked at, not just read, and our circuit contains beautiful views, buildings and people.
We've been helped in building the site by ThenMedia, a Cheshire based media company with strong Methodist connections. For a few years now, they've provided the software that helps us make the Plan; from now on they'll be supporting us in our web work too.