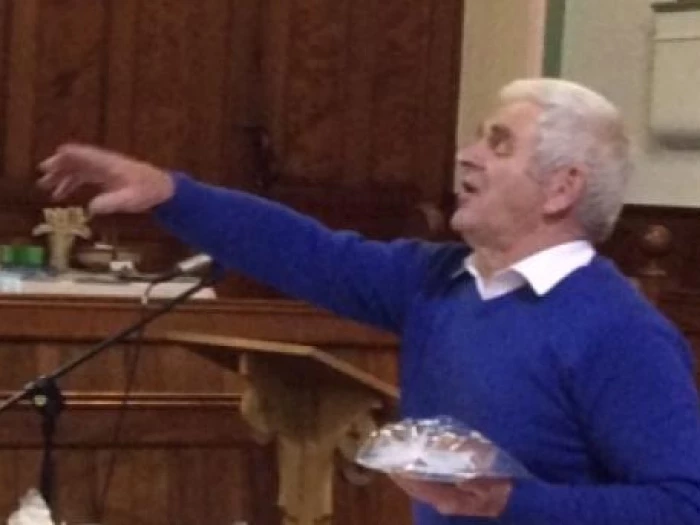 West Burton Auction Action
Make no mistake, bidding is rapid, intense and as competitive as if an original masterpiece was being auctioned. Which in fact it was- a harvest of produce ranging from green bean pickle, lemon curd, and bags of damsons to flowers in full bloom, turnip, celery and tinned salmon. Six delicious buns sold at £2, received delightedly by a lady in the back row, then 'stood on' (at the same price) with other buyers for the next three plates.
Auctioneer Bob worked hard, with no need for amplification and 40 years of experience under his belt- taking all slight indications that bids were being placed, a wink, blink, twitch and those grapes could have been yours. All funds raised went to the work of Tearfund, and individuals took responsibility for keeping their own total spent. Quite where a pineapple and melon were grown in Walden during 2017 I really couldn't begin to guess, but it's certainly a novel way to complete your weekly shopping- amongst the pews in West Burton chapel one September evening.