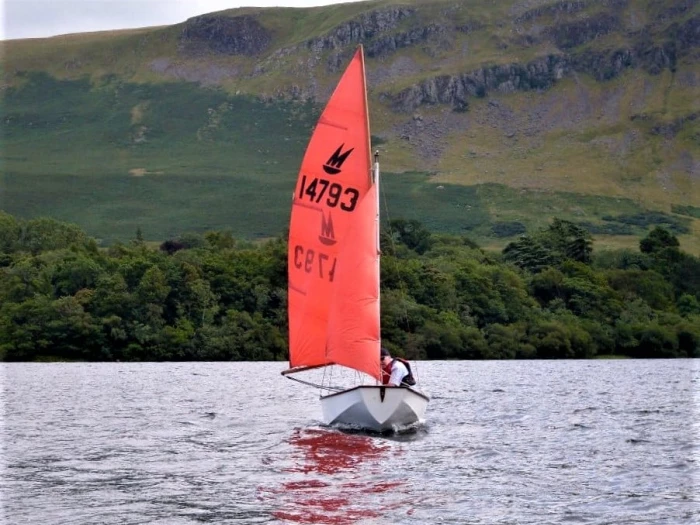 Arthur Ransome, an established international journalist and accomplished sailor, began work on 'Swallows and Amazons' in the late 1920s, describing the adventures of the fictitious Walker family, and their holiday adventures in the Lake District. The characters, John, Susan, Titty and Roger, were based on the children of his close friends, the Altounyans. Bespectacled and puffing clouds of pipe smoke, Ransome draws from his knowledge and experience of the Lake District, the Coniston area in particular, to create his first children's adventure story. His book, published in 1930, before the 'Holidays with Pay Act', was pure escapism for most children, becoming the first in a very popular series. Central to the children's adventures is their sailing boat 'Swallow' and Ransome, through his narrative, introduces his young readers to sailing techniques and terminology with references to hoisting sails, tacking and knots. In their adventures Ransome's children never use buoyancy aids, they camp unsupervised on a deserted island, and sail at night.
Through his books, Ransome inspired me to take up sailing and in 2013 I became the proud owner of a small sailing dinghy which I kept at my local sailing club and, more recently, at Fairfield Marina on Ullswater. There, under the guidance of sailing instructor, mentor and friend, Ian Robinson, I have enjoyed some exciting sailing on this beautiful lake surrounded by mountains and fells. Leaving the slipway and heading out into the lake where the breeze fills your sails is a wonderful way to begin an adventure, whether it's crossing the lake to Sharrow Bay, or heading up to Pooley Bridge. Looking ahead to next year I expect our trips may be longer and more adventurous, but, unlike the Walker children, always with buoyancy aids and never at night.
John taught 'Children's Literature' with the Open University (2010-2020) and is the owner of a 1968 Mirror Dinghy.