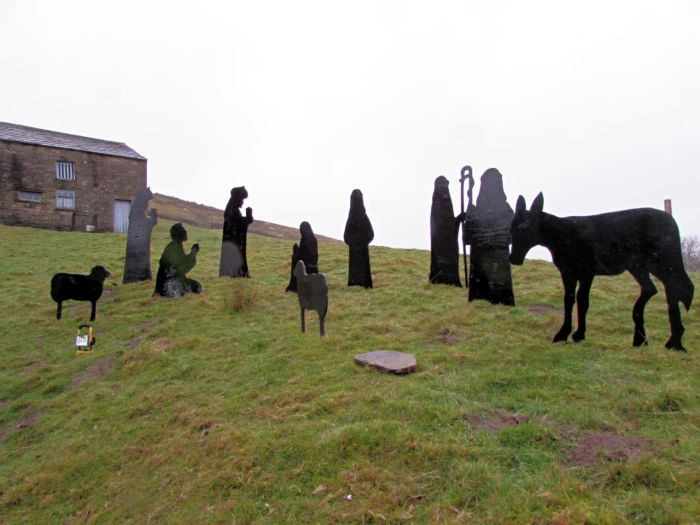 A family looking for somewhere to stay. Visitors coming to see what the excitement is about. They have turned up again in the dale (upper Swaledale) and found a farmer willing to give them space. As motorists 'rush' by, walkers wander past and farmers tend their flocks up on the moor and down in the valley:
I wonder what these passers-by think?
I wonder if they remember the story of the very first Christmas?
I wonder if they think of that baby and what will become of him?
I wonder if it will have anything to do with the Christmas they will be celebrating?
At Christmas Christians celebrate the gift God sent to all people, the gift of his son. And remember that after Christmas comes Easter.