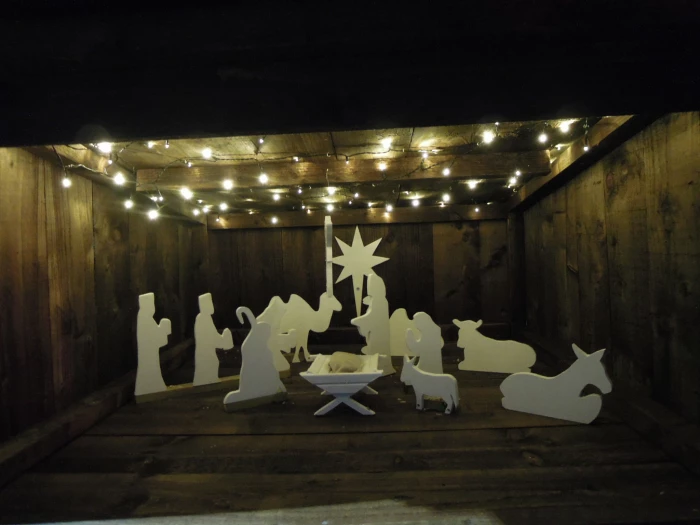 Nativity lights up Brompton on Swale
Walking past Brompton-on-Swale chapel you will see a bright nativity scene. The lights illuminate intermittently on a regular cycle, taking about ten seconds to go from darkness to full brightness.
"It's beginning to look a lot like Christmas . . . "
The nativity was created by Simon who single handedly built the stable, fashioned the figures and animals, painted everything, and installed the lighting. Phil and Arthur helped to install the scene.
A big thank you to Simon and Praise the Lord for good neighbours.
A wonderful job done!