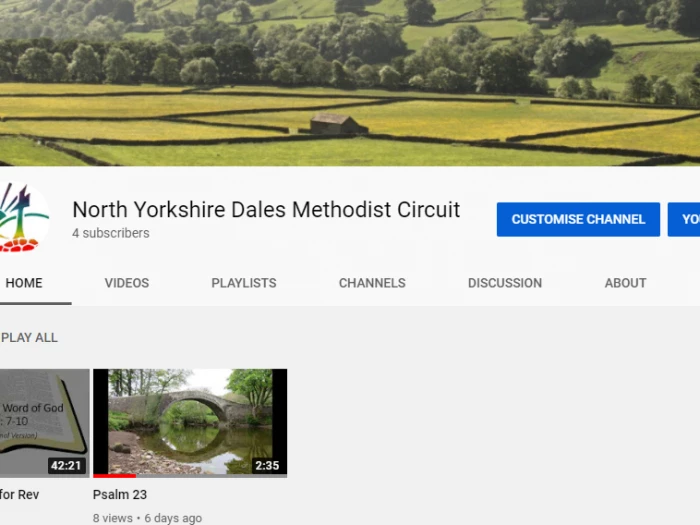 The circuit has set up a You Tube channel for you to enjoy. We can share our faith stories, services and news, amongst many other things. Already we have a visual Psalm 23, the welcome service with Rev Julia Reid and a story for young people. There is more exciting things on the way. Check it out on this link.
We know we want to grow our faith communities and with so many people now on line and communicating through social media to have such a facility is crucial to having a voice in our society and making our story known.
Have a look, enjoy the content and see what you think.
The channel is for us all to shape into a dynamic exciting place to see and hear about our Christian lives; and if you want to be a part of this then contact Kevin Pellatt at kevpellatt@hotmail.com to explore how we take this forward.