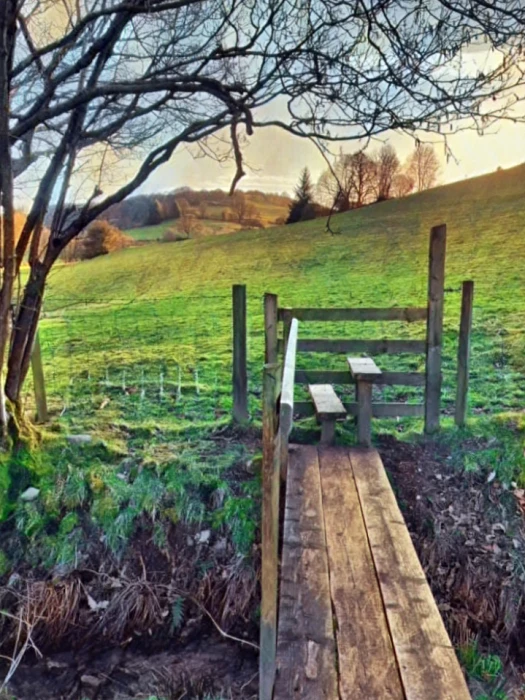 I saw this image posted in facebook by Rev Ruth Gee and it spoke to me of a journey.
The one that begins when Christ comes into our lives and we cross a makeshift bridge to the land on the other side of the stream.
The journey does not end there; it is merely beginning; and challenges lie ahead; there may be a stile or two to cross. We set foot in the green fields beyond perhaps loitering a while in the sun before we push on to the hill and what lies over the horizon.
There are trees suggesting fertile land and there is a brightness low in the sky. We know not how many more hills and stiles lay ahead nor how tough the way will be.
We do know that God is with us on that journey and we also know that in all things God works for the good of those who love him, who have been called according to his purpose.