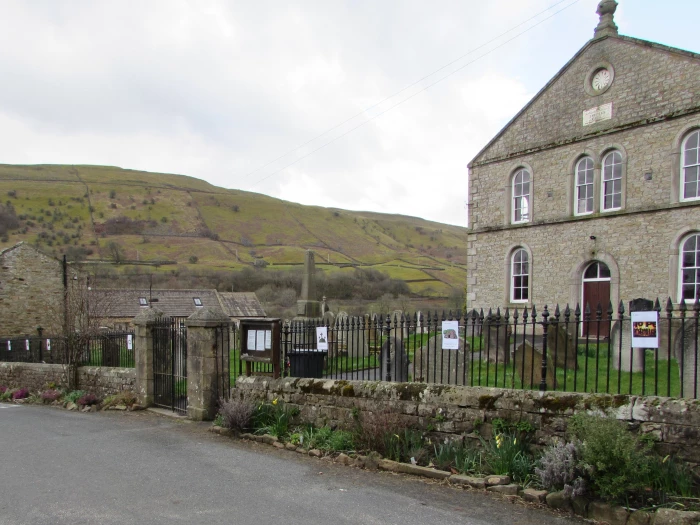 If we can't share the story of Jesus and God's love for everyone at Easter, then, when can we?!
Encouraged by Rachel Pinkney, we have installed an Easter Trail along the railings of Gunnerside Methodist Chapel. There are eight simple pictures highlighting main parts of the story from Palm Sunday to the Hope that Easter Day brings to us. The children at the local primary school are being given a sheet to take home so that they can follow the story through bible verses and a puzzle. Chapel members in the village are being encouraged to place yellow paper crosses in their windows. We want people to know that chocolate eggs may be very satisfying, at that moment, but Easter is really about the sacrifice Jesus made dying on the cross for us all and the Hope we can have through our faith in God.
If you have to drive along the dale or walk through the village in the next fortnight do look out for it.