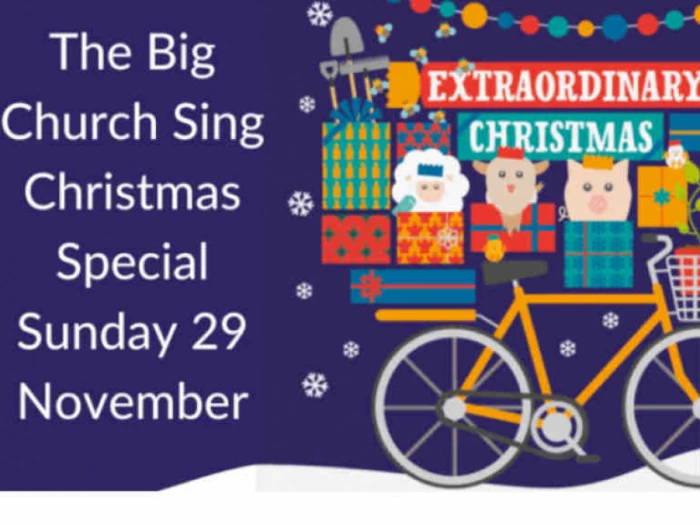 An Extraordinary Christmas in Your Church

This will be an extraordinary Christmas for so many of us, as we find ways to celebrate the birth of Jesus in these strange times and perhaps some of our Christmas traditions may need to be re-imagined.
There are three ways your church could engage with All We Can this Christmas:
Join with churches around the country on Sunday 29 November for The Big Church Sing Christmas Special for some exceptional carol singing and that Christmas-party feel. You can sing along at home and raise the roof with some traditional Christmas classics as we give thanks for the extraordinary gift of Jesus, live from 4pm, on the Methodist Church YouTube Channel.
Perhaps your church would like to host an All We Can nativity, online or in person, using the Extraordinary Christmas Nativity film we have made, featuring Gemma Hunt from Cbeebies and children from a Methodist Primary School. You can download the Extraordinary Christmas Nativity script for you to try out in your church building or on the online video-conferencing platform you use for services. The film will be available after The Big Church Sing Christmas Special.
In addition, you might like to use an Advent devotional featuring the stories from All We Can's work in your churches, small groups, or private devotion. Download your Advent devotional here.
And don't forget, you can buy a gift for a loved one and help change lives in some of the world's poorest communities – shop for Extraordinary Gifts here.